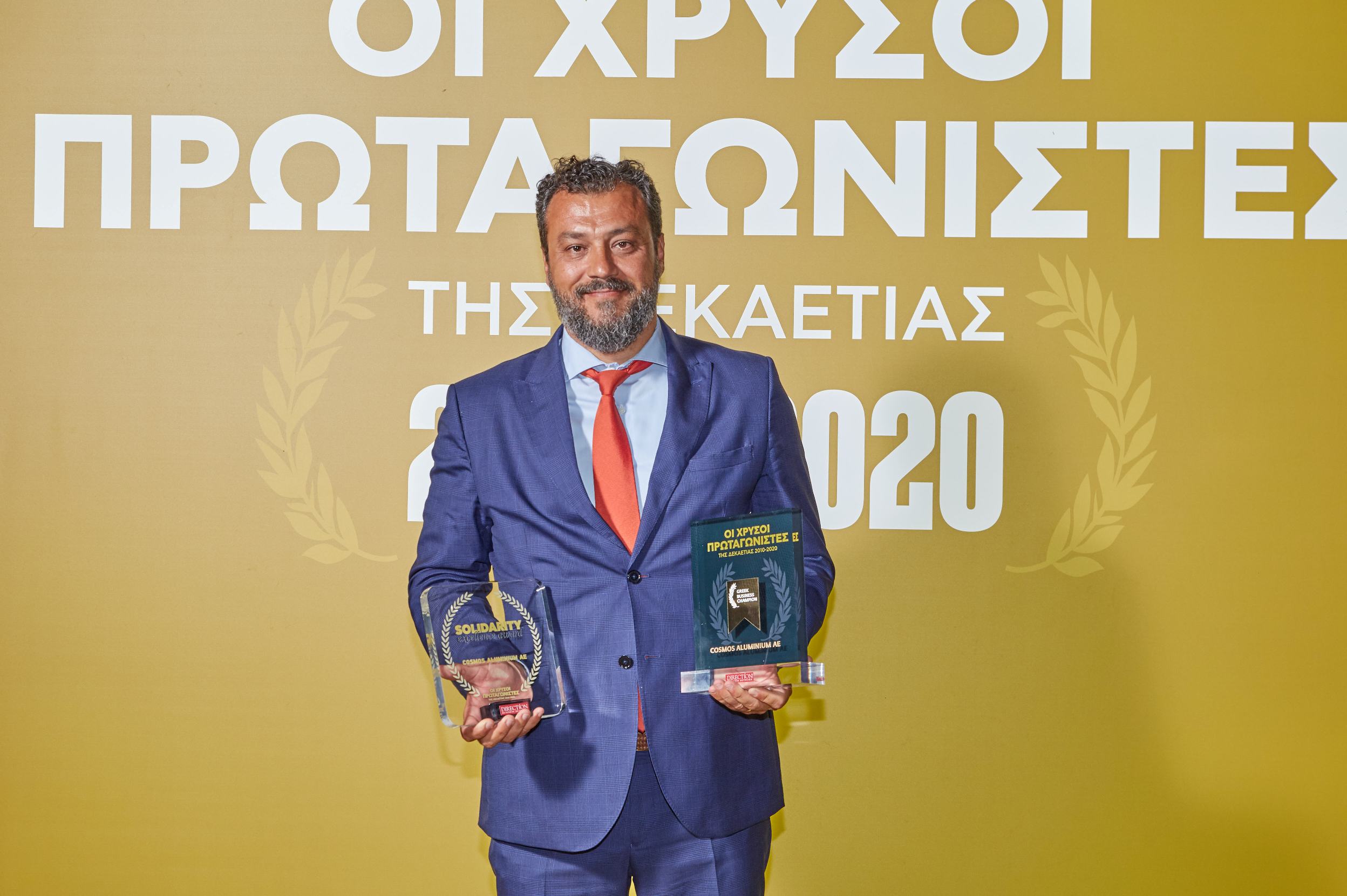 July 21, 2021
COSMOS ALUMINIUM AE distinguished for their financial performance during the period 2010 to 2020
The companies distinguished for their financial performance during the period 2010 to 2020, were honored at the Awards Ceremony for the Greek free enterprise, " Protagonists of the Greek Economy", held for the sixth time by Direction Business Network, on Monday 19 July 2021 in Alimos.
The awards bestowed, were based on official financial data of the companies, as illustrated in their financial reports and presented in detail  in the publication "Mighty of the Greek Economy", which was published and is also dedicated to the decade 2010-2020.
Among them is COSMOS ALUMINIUM S.A. which has demonstrated high performances during the past decade and is justly included in the elit of the distinguished companies
Furthermore, COSMOS ALUMINIUM S.A. has been bestowed the Solidarity Excellence Award for the commitment to the value of the human life and also for the solidarity professed towards the society during the pandemic Covid-19.
The award was received ,on behalf of COSMOS, by the Vice President Yannis Kantonias, who was present in the event along with  deputy CEO Theodore Kantonias.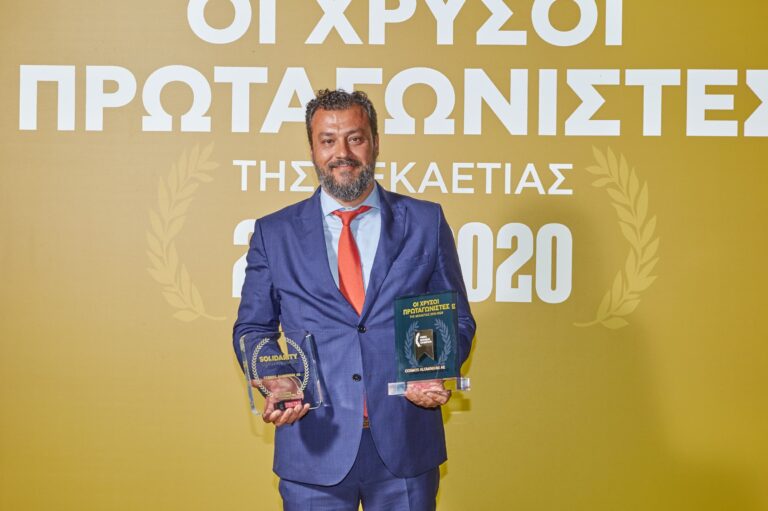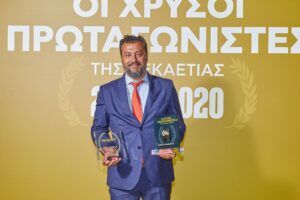 Περισσότερα Νέα